Robotically Sprayed Pre-Manufactured Polyurea Liners
RAILROAD RELEASE PREVENTION BARRIER

Location: Walnut Hill, FL
System Applied: RoboLiner
Substrate / Area: Gravel / 51,596 sq. ft.
Date Completed: July 2012
PROJECT DESCRIPTION
The railroad needed containment for when they were unloading crude. We installed our RoboLiner ® system right on top of the sharp gravel and now they have a seamless spill prevention area. The liner is approximately 15' wide at the widest point and runs along the railroad for nearly a mile.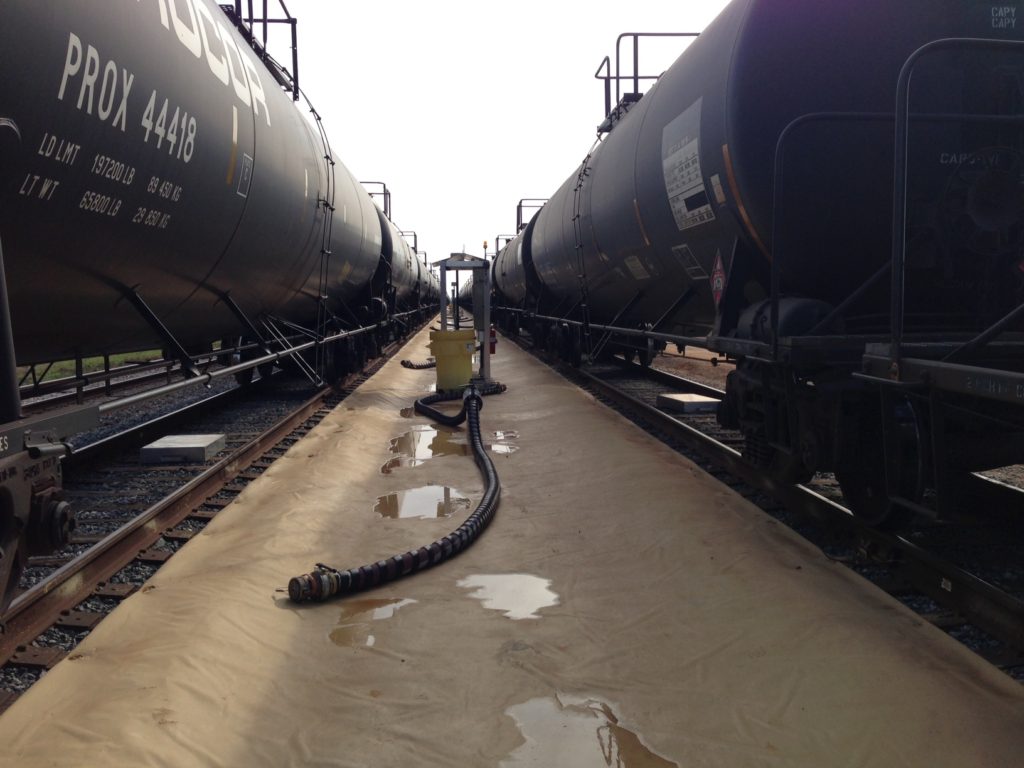 Location: Long Beach, FL
System Applied: 80 Mil RoboLiner (need register mark after RoboLiner)
Substrate / Area: Secondary Containment / 250,000 sq. ft.
Date Completed: 2010

PROJECT DESCRIPTION
The secondary containment was in need of a liner system that would be able to attach to over 2000 penetrations pump and pipe supports. Roboliner was the system selected for this project. The liners were manufactured in a controlled environment maintaining excellent QA/QC. Each liner section was labeled and recorded in the plant for thickness and hardness. The liner sections were then installed at the project site and the position of each liner section was recorded on a data log to be tracked and tested over time. The project was completed successfully ahead of schedule and under budget.

Location: Ohio
System Applied: RoboLiner & RoboPad (need register mark after RoboLiner and RoboPad)
Substrate / Area: Earthen, Concrete & Asphalt / 60,000 sq. ft.
Date Completed: N/A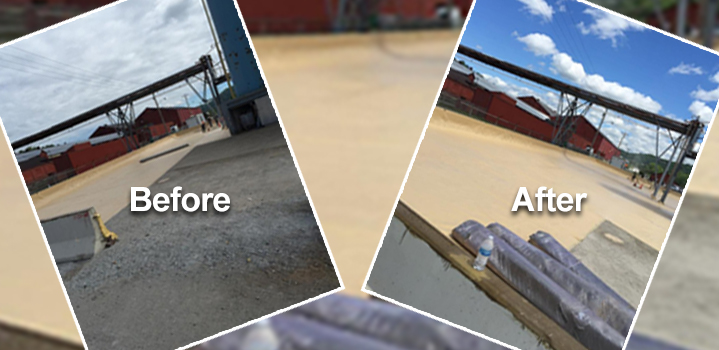 PROJECT DESCRIPTION
The water processing plant had many challenges. The owner had to be able to drive trucks on the liner for deliveries and operate a small loader. RoboPad was installed in the drive areas. RoboLiner was installed in the non-vehicle areas.

Location: New Mexico
System Applied: 60 Mil RoboLiner
Substrate / Area: Rolled Roof / 6,000 sq. ft.
Date Completed: N/A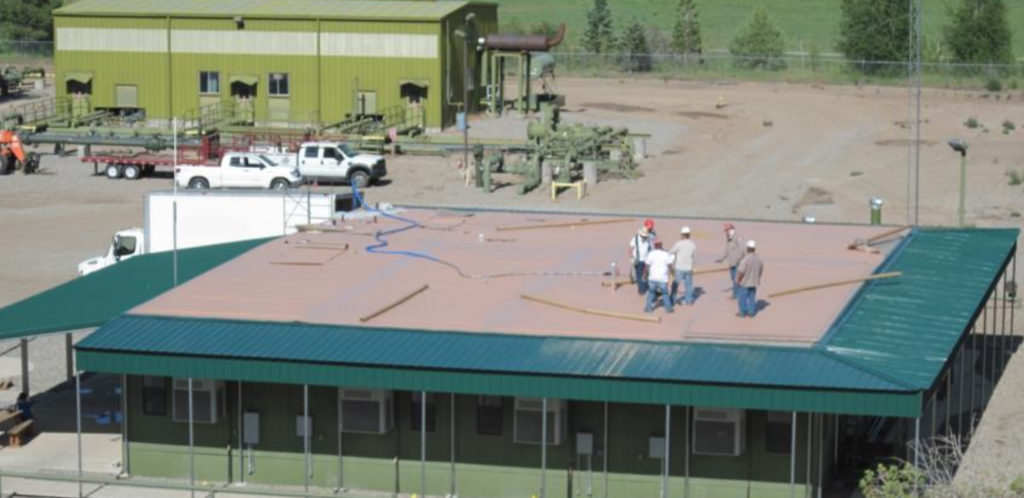 PROJECT DESCRIPTION
The roof was leaking for years. Many different systems were used to repair the roof. They were all unsuccessful. The RoboLiner System was selected for its durability and it's capability for working in the extreme freeze and heat cycles From -20° or less to 120°F. The RoboLiner System has kept the roof free from leaks.

Location: Pennsylvania
System Applied: RoboPad
Substrate / Area: Earthen / 80,000 sq. ft.
Date Completed: N/A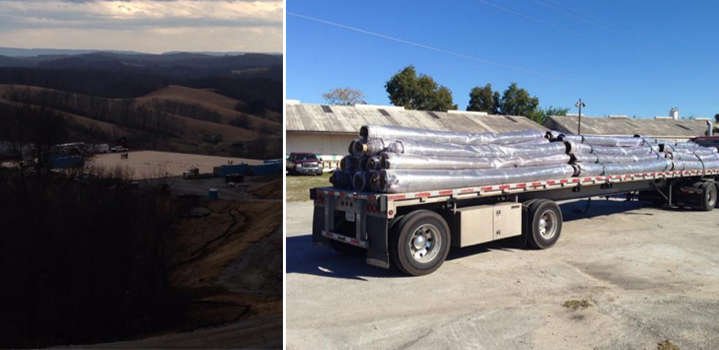 PROJECT DESCRIPTION
Major concerns for Oil & Gas companies is time and cost. RoboPad® was selected to line the entire site. Not having to wait for material to be applied for days and waiting additional days to cure. The end user was moving equipment on the RoboPad® while it was being installed. The RoboPad® with its high tensile strength was installed in a day and a half with berm. After the RoboPad® was no longer needed at the site; it was cut up and re-installed at another location instead of going to the landfill. This helps reduce environmental impact on landfills.